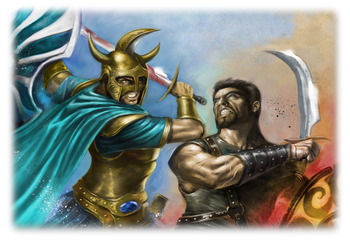 Revival of Empires large-scale war strategy game, similar to an Age of Empires located in Western Europe Middle Ages. The game has Persian, British, Byzantium and Turkish empires for the player's choice. Each player can select one of the country lords, with their own cities and towns to continue the expansion of its military strength through the development of resources and fighting other countries for world domination.
Ad blocker interference detected!
Wikia is a free-to-use site that makes money from advertising. We have a modified experience for viewers using ad blockers

Wikia is not accessible if you've made further modifications. Remove the custom ad blocker rule(s) and the page will load as expected.