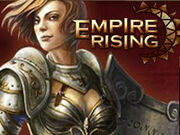 Empire Rising is a browser-based MMO strategy game that allows you to experience the excitement, joy, and triumph of building your own empire. As a free-to-play game players can experience every aspect of the game using gold which can be accumulated through in-game actions, or may become a premium user by buying gems which can be used to experience the game at an increased pace.
Quote from Empire Rising Official Site
Ad blocker interference detected!
Wikia is a free-to-use site that makes money from advertising. We have a modified experience for viewers using ad blockers

Wikia is not accessible if you've made further modifications. Remove the custom ad blocker rule(s) and the page will load as expected.