When first connecting to the game, a series of quests will be provided in order to help new players learn the game system. This tutorial type quest will help new players to easily learn the game system and also provides useful rewards for the game play.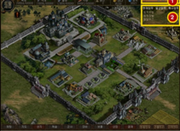 1. Players can find out quest details by clicking quest button.
2. Quests are based on three types. [Current quest, Daily quest, and Special quest]
Completed quests will be displayed in Green font color.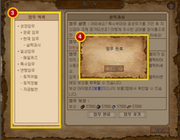 3. On quest window, a player can check all detailed information about quests. For quests that aren't completed will be displayed as "Incomplete".
4. Once a quest has been completed, click on "Quest Completion" button to Receive quest completion reward.