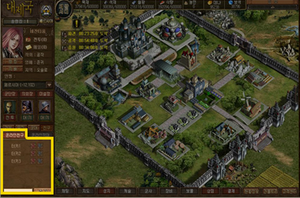 From the lower left of the game interface shown, players can add friend or enemy.
Online Friend : To add a player as a friend, input players name and click "ADD" button. Once the other person approves this friend request, two players will then become friends and show as friends in game.

Online Enemy : As how it works to add a friend, players can add an enemy by inputting players name and click "Add" in the enemy tab. This action does not require an approval from the desired enemy player.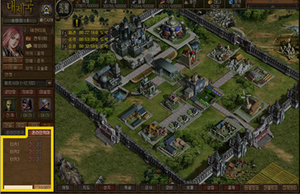 Ad blocker interference detected!
Wikia is a free-to-use site that makes money from advertising. We have a modified experience for viewers using ad blockers

Wikia is not accessible if you've made further modifications. Remove the custom ad blocker rule(s) and the page will load as expected.